In this era of technology, one cannot simply rely on his talent alone. And when it comes to golf, apart from the consistent practice you also need some high-quality equipment to make sure you're at the top of the game.
With the emerging advancements in technology, it's now possible to keep a close check on your game performance, helping you refine it like never before.
That's why when it comes to satisfying that golf fanatic inside of you, you need to have a smart gadget that will help you analyze your game techniques and make it easy for you to ace it.
And that's where Golf GPS Watches step in to make sure you give your 100% on the golf course by keeping a track of your shots as well as by providing you with precise yardages that keep your shots aligned.
Not only are they easy to carry but also convenient to use as all you need to do is to take a look at your wrist to get thorough information of your golf performance on the go.
Moreover, some of the best golf watches entail the remarkable feature of letting you have a bird's-eye view of the hole, giving you a chance to evaluate your strengths and weaknesses in the game.
In addition to that, having a smartwatch that not only offers a collection of incredible features but also exhibits a cool look is a must-have.
But how do you know which golf watch would suit your needs best? As the market is saturated with a plethora of golf watches making choosing the best one a difficult and confusing choice.
But you need not worry as we've got your back. In this article, we are going to discuss the 5 best golf watches of 2021 that can help you kick your golf game up a notch.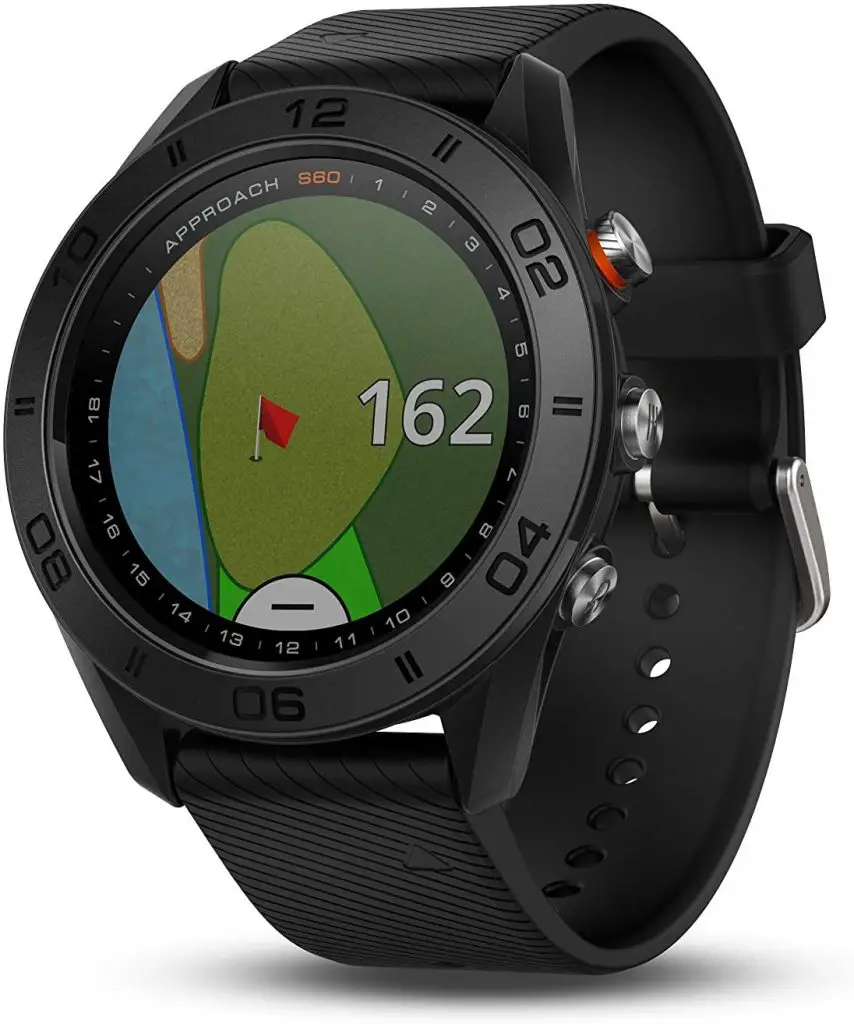 With a clear goal of serving golfers with their remarkable products for outdoor, automotive, sports, and much more, Garmin is valued for its superior quality and extraordinary designs.
Their S60 Golf Watch is one of the best golf watches that you can get your hands on and is truly loved by golfers all around the world
The information of your golf course and your game performance is loaded on the S60 Golf Watch, just with a few taps.
When it comes to tracking your shots on the golf course, Approach S60 is ultra-sensitive and receptive, hence giving you a complete review of your performance at the end of the game without missing a single shot.
Its sunlight-readable color display helps you track the information even in bright daylight. However, the ability to provide you with accurate yardage readings is what makes it stand out from its competition.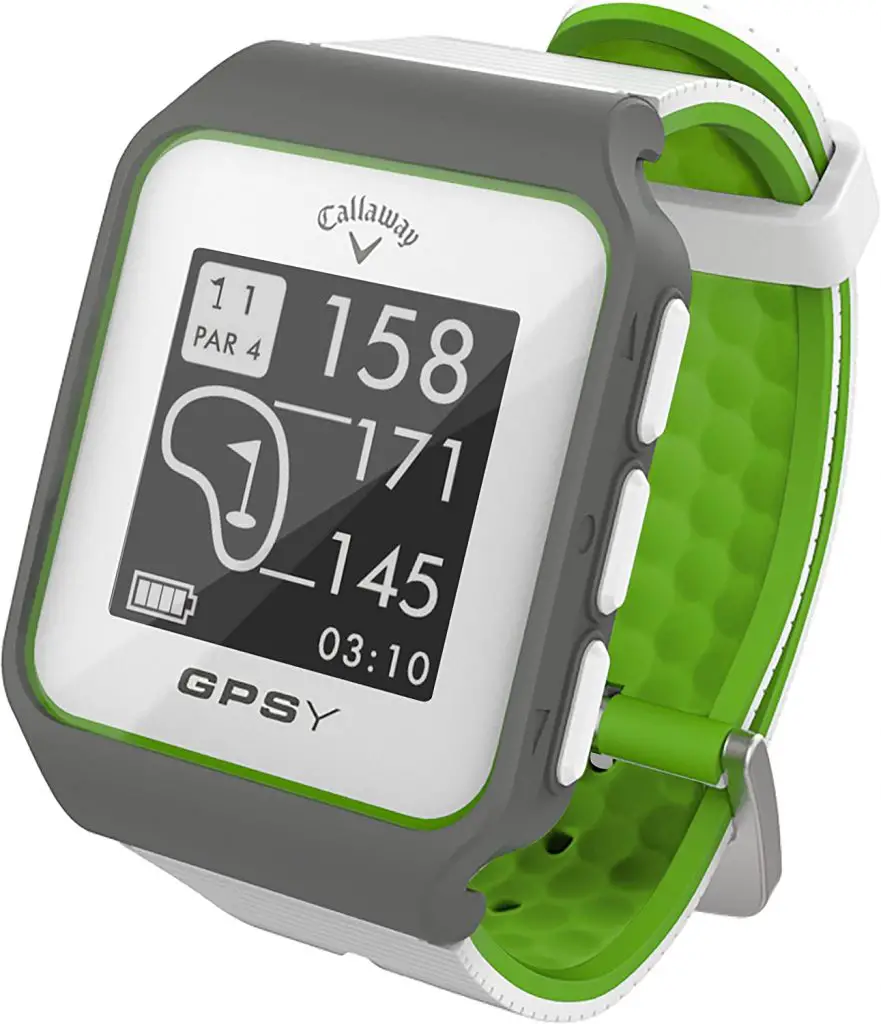 With a clear focus to take your golf game to the next level with its outstanding golf equipment, Callaway is ranked in the top 10 golf brands and is a favorite brand among most white-collared golfers out there.
Callaway GPSy Golf Watch is considered to entail one of the most accurate GPS on the golf course, recording each shot with accurate distances to the front, back, and center of the green.
In addition to that, it's preloaded with 30,000+ course maps without having to submit an annual fee or subscription charges. Its larger screen makes it easy for you to read the data in bright daylight.
It's extremely lightweight and access to any of its features is just a button press away. The battery life lasts around 12 hours, easily letting you go through a complete round of golf before needing a charge.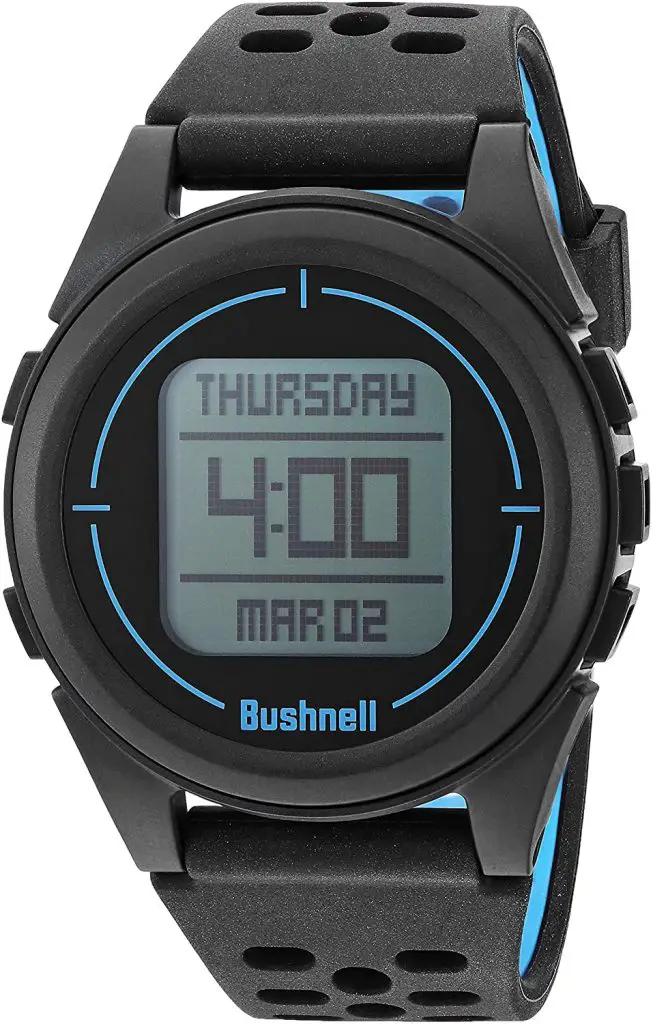 Bushnell has been keen upon providing the highest quality yet affordable sports optics products on the market for almost 7 decades now, helping golfers improve and enhance their gameplay.
Bushnell Neo Ion 2 Golf Watch is one of the best inventions of Bushnell in terms of clear distances and accurate measurements that it provides just with the click of a button.
Switching from one hole to another, instantly keeps you updated about your location on the course and lasts you 3 complete rounds before needing a recharge.
It records each shot with accurate distances to the front, back, and center of every hole. And when it comes to the feel it offers, Neo Ion 2 is not only comfortable but ideal for all-day wear.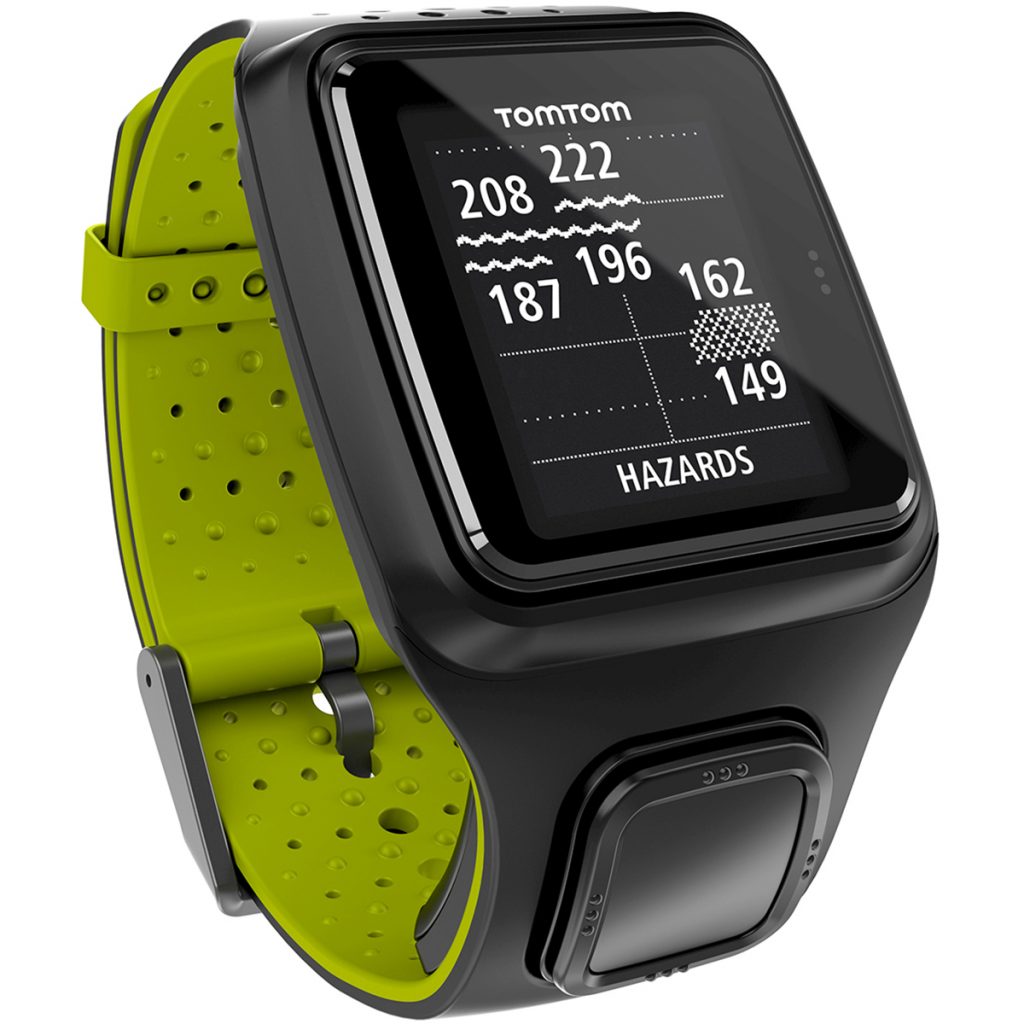 TomToms are said to be the leaders in GPS navigation for car drivers and have now entered the market by providing directions for golf balls' drivers, with their highly accurate maps.
Speaking of which, TomTom Golfer is supposed to be one of the most stylish golf GPS watches, as its slim design makes it look graceful, making it attractive enough to wear off the course as well.
TomTom Golfer tracks the course you're on within a matter of seconds, as it comes preloaded with about 40,000 courses worldwide.
It helps you evaluate your strengths and weaknesses on the course by providing a thorough review of your shot history, helping you fine-tune your gaming experience to your own style.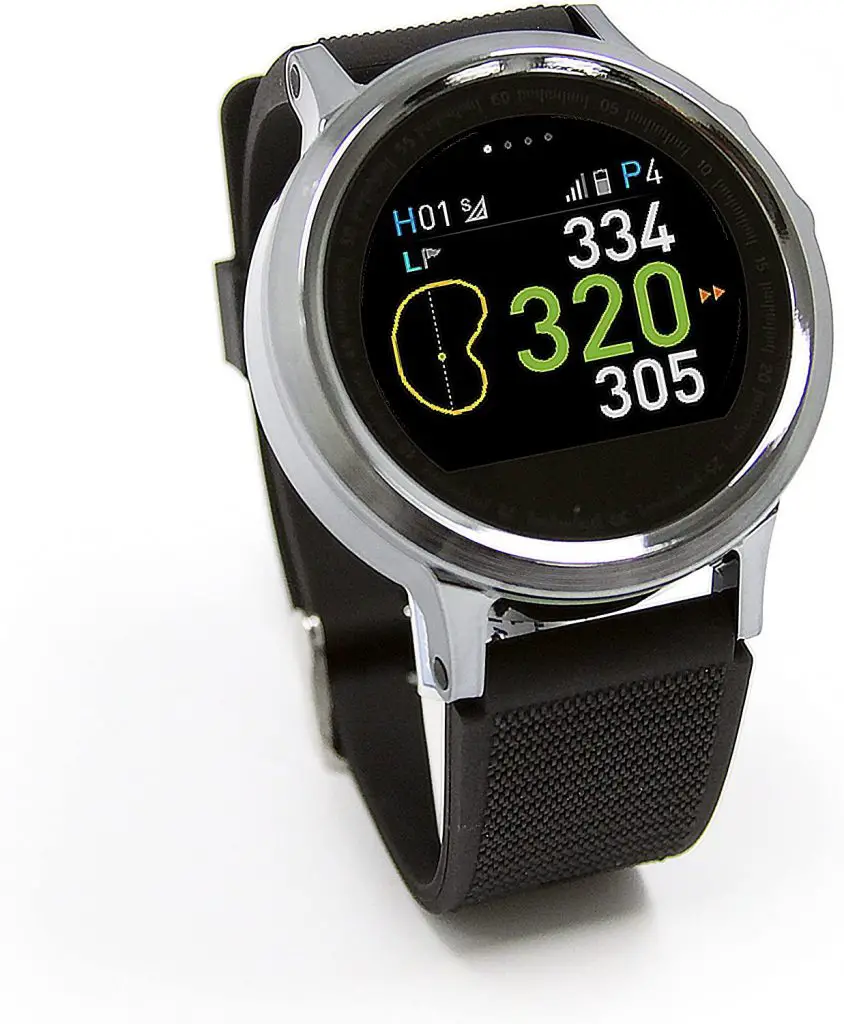 GolfBuddy GB9 WTX Golf Watch is said to be one of the best golf watches of 2021 and is often mistaken for a fashion watch because of its round face.
It comes with an excellent color display making it easy for you to use it in all weather conditions. Its touchscreen display frees you of the need of pressing buttons unlike a lot of its competition.
Besides, you can link it with your GolfBuddy app so to have your course data updated and synced making it easy to track your shots and overall game performance.
Moreover, it's more than a golf GPS watch as it tells time, keeps a track of the steps you've taken throughout the day, tracks the calories you've burned, and shows notifications as well.
Final Verdict
Even though we have slimmed down the list of the best golf GPS watches for you, it's quite understandable if you're somehow still unsure about which one to get your hands on.
Choosing one among the best 5 golf watches is quite a dilemma when you look at all the amazing features that these golf GPS watches provide.
If we talk about Garmin Approach S60 Golf Watch, it is acknowledged for its outstanding navigation systems. It also needs to be mentioned that it's USB rechargeable and comes with an ultra-comfortable band.
However, if you're going for a larger display and superb battery life coupled with 30,000 preloaded courses, then Callaway GPSy Golf Watch could be your go-to for a wonderful combination of traits.
In addition to that, if we talk about the other accessory functions, especially an odometer and step counter, then the Bushnell Neo Ion 2 Golf Watch seems to hit the right chords with precise measurements.
However, if you're looking for an outstanding brand that is both lightweight and incredibly accurate when it comes to providing directions then TomTom Golfer could be your best shot.
You can use the different modes via the touch screen display of GolfBuddy GB9 WTX Golf Watch, which is often used as a fashion watch as well. Moreover, it also tells time and gives notifications.
However, there still needs to be a best golf GPS watch that needs to stand out among the given list of 5 watches that can be used not only on golf courses but also in everyday life.
And in our eyes, the Bushnell Neo Ion 2 Golf Watch bags the honor of being the best among the rest of the golf watches, because of the plethora of advanced features that it provides.
With its extraordinary battery life and a comfortable style that makes it ideal for all-day wear, Bushnell Neo Ion 2 continues to stand out with its excellent and accurate location data and statistics.