TaylorMade has brought out their new SIM drivers, and if you are one veteran golfer, you are already aware of what TaylorMade brings to the table. Now there are three head designs: the SIM, a SIM Max, and a SIM MAX-D type, and out of these three, the D type is a bit more of a draw bias driver to help players with slicing problems.
While the SIM has an adjustable weight, which is slightly similar to the M1 or M3, the SIM MAX has more of a fixed weight system, more similar to the M2.
So as we've come to expect from TaylorMade, the new driver line-up is jam-packed full of technology with some questionable naming going on. Now let us talk about what's different in the SIM MAX driver.
So SIM is all about shape in motion—how they're going to play with the aerodynamic flow to make you swing faster, and they've done that by a revolutionary new form with aerodynamic asymmetrical sole and inertia generator.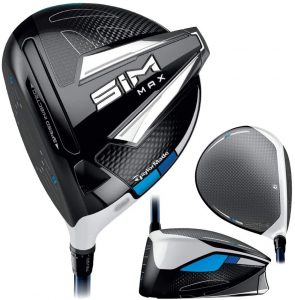 Shop now on amazon
$399.99 on

Positive
The SIM Max has a more extraordinary launch compared to the other two variants. It stays longer in the air paired with a wildly impressive distance covered. It is a strong entry among its competitors in this regard.
With modern technology and crystal clear concepts of physics, the SIM Max has vast room for forgiveness.
It dramatically reduces the side spin and promotes much straighter shots on the go.
Negatives
There is no adjustable weight system provided, which can act as a drawback for some players.
Its price tag may make beginner or amateur golfers hesitant, yet it's made for a specific audience—the people willing or the way of establishing their careers as a professional. Nonetheless, still pricey.
It has marginal improvements from the previous M5 and M6. an upgrade is not recommended if you already own one of these.
Specifications
| | |
| --- | --- |
| Colors | Blue, Black |
| Shaft material | Fujikura Ventus Blue 6 |
| Hand orientation | Right, left |
| Golf club loft | 9°, 10.5°, 12° |
| Material | Titanium |
| Brand | TaylorMade |
| Golf club flex | Extra stiff, regular, stiff, senior |
Highlighted Features
If we have a look at the TaylorMade site, or what it terms as its main features, you will see :
A Reshaped Driver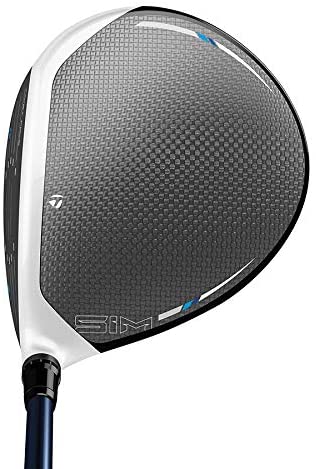 TaylorMade's new approach at designing carries a much sportier and attractive look. An asymmetric sole and a unique shape are bound to improve your game.
Forgiveness Gone Aero
The idea behind this is a kind of big lump of metal sticking out the back. It is also angled slightly towards the toe, and they reckon that an inertia generator will help you swing the golf club faster.
Twist Face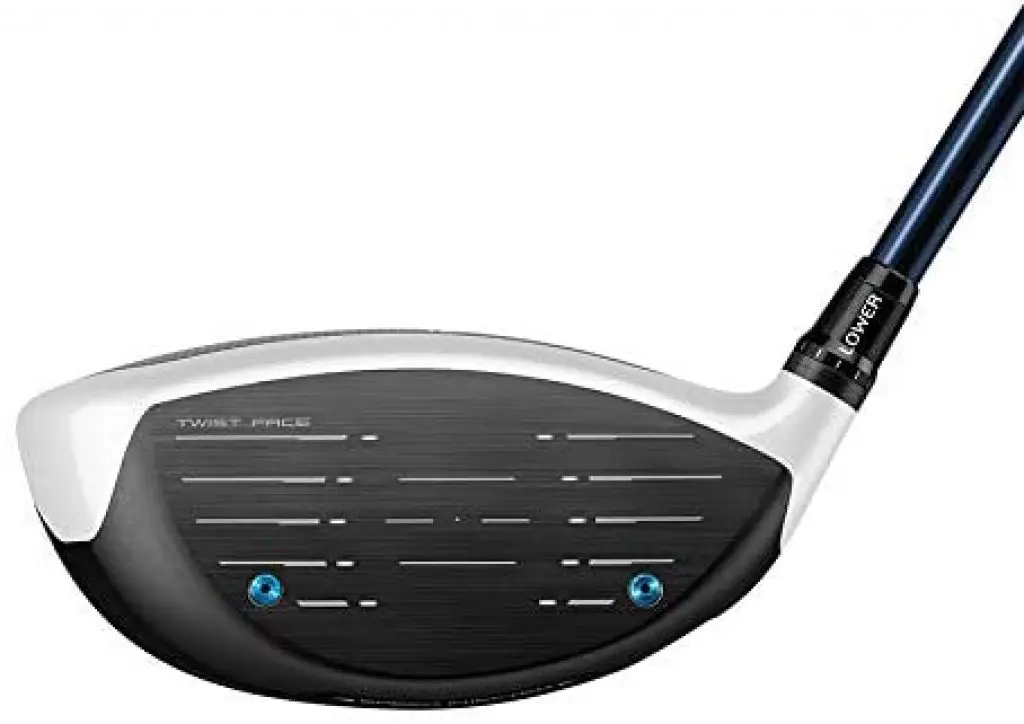 Twist face remains in these drivers that's also been around for a couple of years. Now the idea is that it's going to help you hit the ball straight off off-centered hits reducing side spin, which also eliminates slicing. There is a multi-material construction with carbon titanium and steel. The reason being is lowering that center of gravity to make the drivers more forgiving.
Dial-in Trajectory
As we've seen in previous models, the loft sleeve can be adjusted by two degrees up and down in the loft, and there is a sliding weight on the standard version of the SIM too.
What can you get?
If you are up for the purchase of The SIM Max as your new driver, you can find it in lofts of 9°, 10.5°, and 12° at 460CC.
It contains a loft sleeve that helps you change the angle of the loft, lie and face. There are 12 sleeve variants available that give you the room to increase or decrease the loft angle and the face angle by ±2° and ±4°, respectively.
You can find Ventus Blue 6 and the Ventus Red 5 if you're opting to go for the shaft the driver readily comes in. For your knowledge, the shaft features the Golf Pride Z-Grip.
How does this perform, though?
Distance
The SIM Max is a formidable contender if we talk about ​Distance. It pretty much trades blows with all the other drivers in this price point. The driver provides an excellent distance, but the rollout is slightly on the other end of the bridge.
There is a popular misconception present in the community that a higher-spin like the SIM Max gives its user an inferior distance on the shot. Still, in reality, it performs equally well in the distance department when tested against the trendiest drivers available on the market.
Yet, there is no proper way of deciding what's the best for all as it is very subjective.. It entirely depends upon the player's grip, power, and style to assess how far the ball will travel.
Forgiveness
The SIM Max is the ultimate choice if you're looking for something unmatched when it comes to forgiveness. All of this credit goes to the brilliant set of technology used in manufacturing.
With a quick few hits, you can feel that people who frequently slice would now be able to score much straighter shots. Don't be afraid to hit your golf balls in oblivion, as the increased spin has got you covered.
If slicing is your central area of concern, your best bet would be to go for the SIM Max D (D for draw), which is made to eliminate slicing shots due to a draw bias and greater surface area.
Playability
The SIM Max D spin seems to be more than usual than the other drivers on the market. The inertia generator is there for a cause, it is responsible for shifting weights during impact. This provides the ball to cover a greater distance and go reasonably high up in the sky.
As aforementioned, your style and swing dictate how far the ball will go. For example, players having a slow swinging style would be able to keep the ball longer in the air. Fidget with the loft settings to see what works best for you and what helps you achieve the sweet spot.
Function over Form? Or is it the other way around?
The technical side is cool but it's not the only thing that interests a buyer. Apart from forgiveness or playability, a potential customer gives great importance to the cosmetics and that satisfying knock. If you are not a golfer reading this, you are surely missing out on a lot of good stuff.
On impact, the club or driver has a sweet sound to it. It would be wild to know that people who prioritize form over function hesitate to buy a club or driver that doesn't have that sweet knock or doesn't look aesthetically pleasing.
Design-wise, it tends to have a slightly larger face than its previous versions. A carbon fiber crown provides a clean look during the stance. On the sole, it has an athletic touch to it. The inertia generator occupies more part of the driver than the typical weight track.
If we talk about the sound and feedback, the SIM Max carries the same pitch if we put it side by side with the SIM, yet it has a distinctively louder pop sound at the time of the collision.
Conclusion
All in all, the SIM Max is a brilliant piece of engineering. Well structured and carefully designed, and flexible. It is popularly chosen as one of the best game-improvement drivers present in the market. It is super forgiving and does the job exceptionally.
Although the SIM Max is $50 cheaper than its other variant SIM, yet an upgrade isn't required if you already have an M5 or M6 in your bag.