Whether you are a beginner on the golf course or the most experienced one, one thing you'll know for sure is the value you can get from a fairway wood that suits your style the best.
With the various technological inventions in the fairway woods, they are now commonly characterized as the most reliable out of other forms of golf clubs.
The best 3 wood that goes along with your style can help you find consistency and distance from the tee. Even from the rough ground or from short greens, fairway woods can come in really handy.
Indeed, it is tough to find one that suits you the best. But, once you find it, you're highly unlikely to let it go until the advancement in technology makes it compulsory.
With that said, I took it upon myself, did hours of research, and came up with five of the best golf 3 woods in 2021 that are worth their salt and will suit your style the best.
Just one click after, these top fairway woods can be yours. Let's dig each one a bit deeper.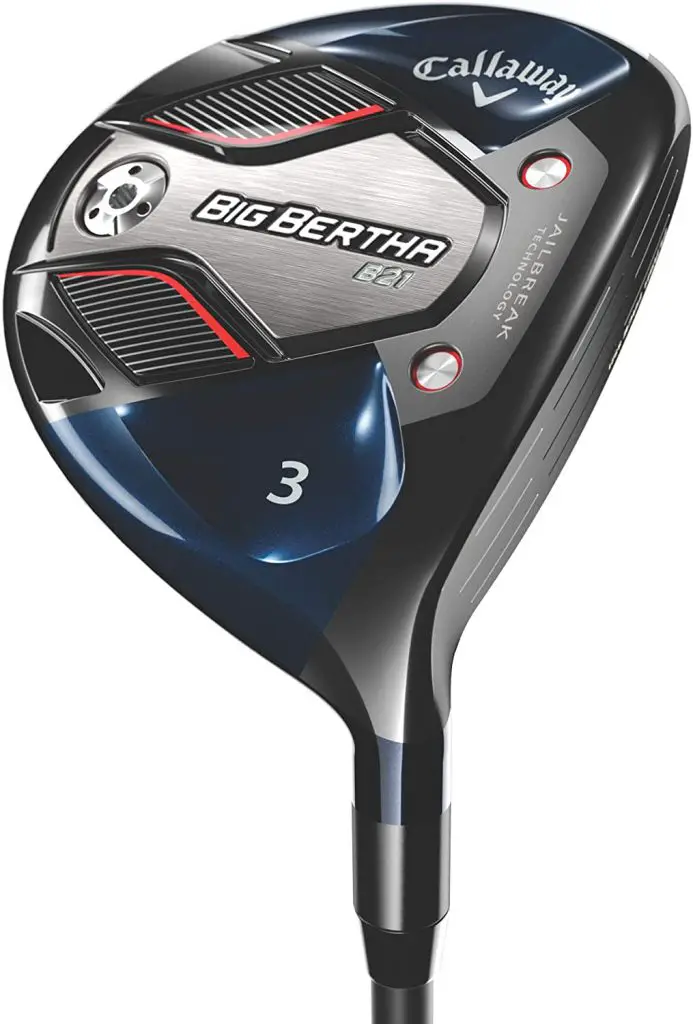 Callaway claims that Big Bertha B21 is the easiest fairway wood they have launched ever.
When you scrutinize the previous editions of fairway woods introduced by Callaway, you'll find one thing consistent—they all seem to be a more advanced version of their predecessor.
Like with the B21, it is indeed a more innovative and more exquisite version of the XR speed previously introduced by Callaway.
The development that has gone into this wood includes jailbreak technology, more added weight, a neat shallow profile, a flatter head shape, and a lighter RCH shaft.
As one would expect, these all characteristics make B21 one of the best easiest fairway woods available in the market.
The most noticeable thing in the performance of Big Bertha B21 is how easy it is to launch and, especially off the tee.
Lightweight shaft and added weight at the back of the wood help tremendously in getting the ball up and going.
Even with the weak shots, B21 is reasonably forgiving. It adds more distance and makes the ball flight stronger.
Moreover, due to the high amount of offset on the club, there is a clear-cut draw bias. You might not be a fan of that, but it will not affect your performance.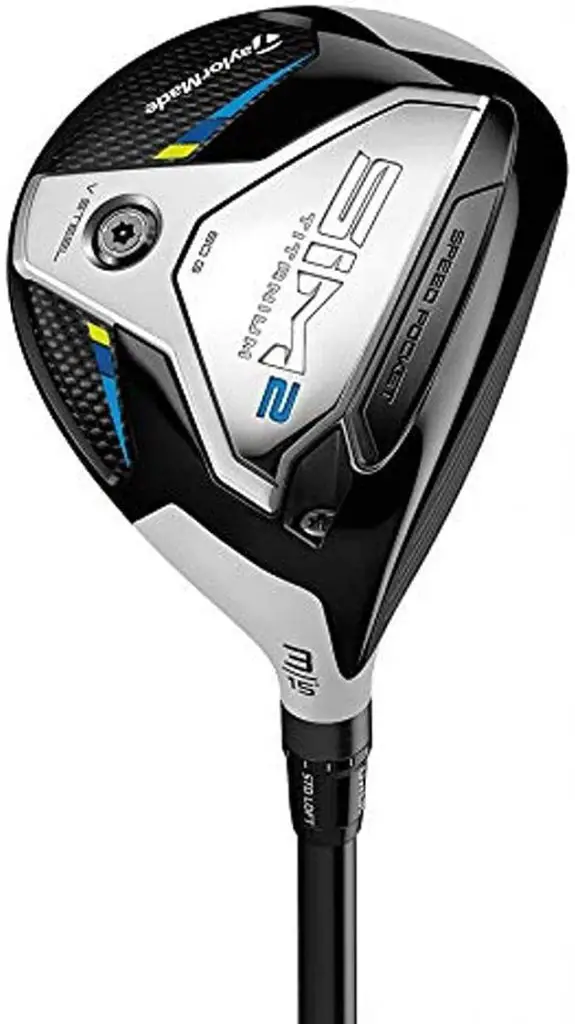 Taylormade introduced SIM 2 as the development over the previously introduced SIM series of fairway woods.
According to them, the core intention behind introducing the SIM 2 series is to enhance forgiveness and make clubs look aesthetically more appealing.
The core technology used in the SIM series is known as "V Steel." It is mainly responsible for improving turf interaction and promoting playability.
Another helpful piece of tech in these fairway woods is the better weight distribution which, for each head, positions the CG (center of gravity) in the optimum position.
SIM 2 Ti fairway, specifically, is the GAME-CHANGER. Taylormade did some tweaks—head size reduced to 170 cc from 180 cc, CG repositioned to 12,1 mm from the ground, and best of all, enhanced forgiveness.
Just as in the previous editions, this fairway wood features Twist Face Technology that massively helps in correcting mishits.
It also features a carbon crown that is said to help refine alignment along with the 80g steel soleplate.
Performance-wise, this wood is not too forgiving. But, a somewhat bigger head and slight draw shape can tremendously increase distance and speed if played with utter concentration.
So, the forgiveness thing gets covered here. You'll enjoy tremendously playing with this best fairway wood ever produced by Taylormade if you are a pro golfer.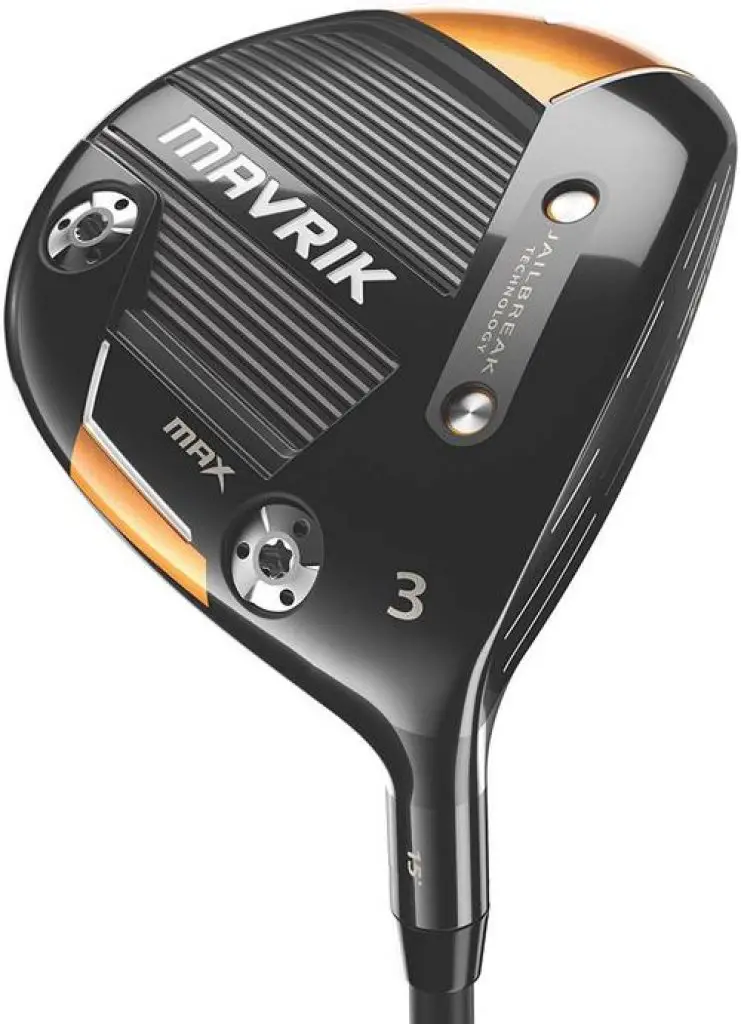 Mavrik range is undoubtedly the most diverse range of fairway clubs ever produced by Callaway.
They feature the technology previously introduced in Callaway Epic Series known as the "flash face design."
This technology, combined with the C300 Maraging steel face, increases both the forgiveness and ball speed.
Mavrik Max features the biggest and most forgiving head. Though there's some offset to induce a more draw shape, many golfers will find this a welcome relief as it lessens the risk of the terrible high right miss.
Moreover, the consistency this club offers is also something to talk about. Even on the slight mishits, you'll get a solid, fast feel upon striking.
A good practice round with this club will clearly show you that Callaway's claims of this club being fast and forgiving are no less than accurate.
All in all, Mavrik Max is indeed a confidence booster for a higher-handicap golfer. For the game-improvement intentions, this club is a great choice.
Yes, its unusual bigger size of the head and draw-bias might put you off.
But, as the bigger footprint ensures higher forgiveness and better performance, it'd be better to ignore the looks and focus on improving the game (Only if you are a high-handicapper).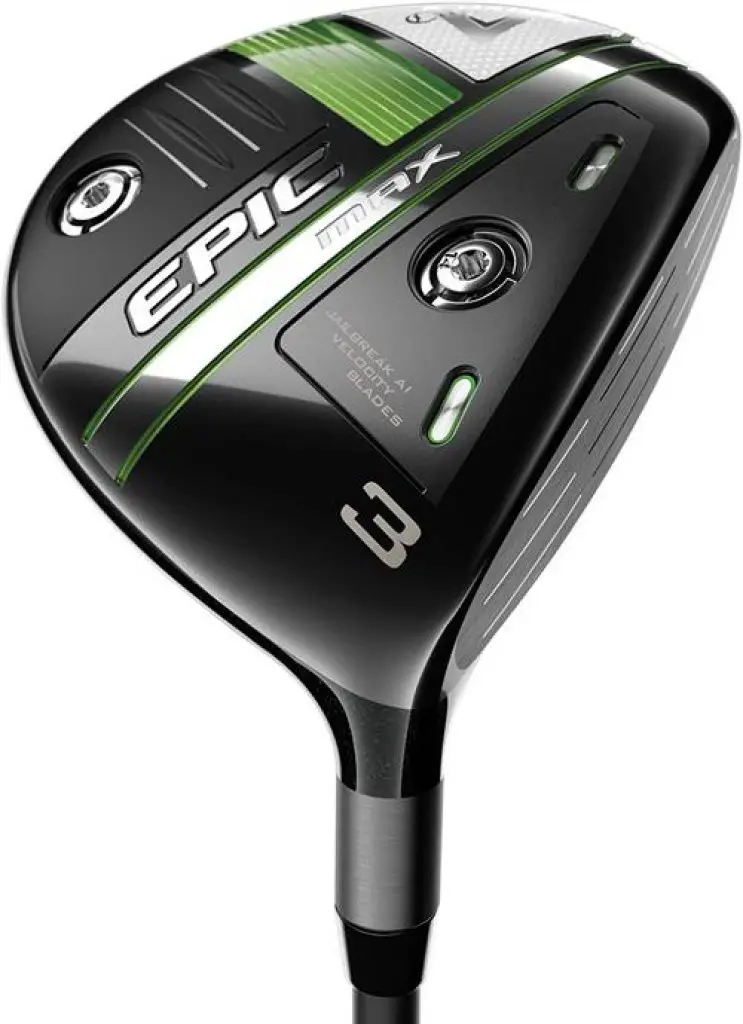 Callaway is gradually introducing all of their newest driver innovations for increasing ball speed into fairways.
The Epic Flash fairway includes all of the features included in the Epic Flash driver, which hasn't always been the case with recent releases.
The Jailbreak bars, which connect the sole to the crown to strengthen the chassis and boost ball speed, have been preserved from the Rogue fairway.
A new OptiFit hosel has also been designed specifically for the Epic Flash fairway. In addition, the all-new "Flash Face Design" has also been introduced in this series.
This all has been designed using advanced machine learning. In fact, Callaway has invested a massive amount in its artificial intelligence resources to get Flash Face inserts designed.
Performance-wise, the Epic series has been pretty impressive. It delivered a higher ball speed, increased accuracy, and solid feel along a mid trajectory.
Like the rogue series, Callaway has also introduced a sub-zero version of Epic Flash fairway wood. It is basically for those who require a drop spin.
All in all, the Callaway Epic series comes with better adjustability, jailbreak technology, and the latest flash face design.
These technologies combined give a sound feel and make it one of the best 3 wood on the market for mid or low handicappers.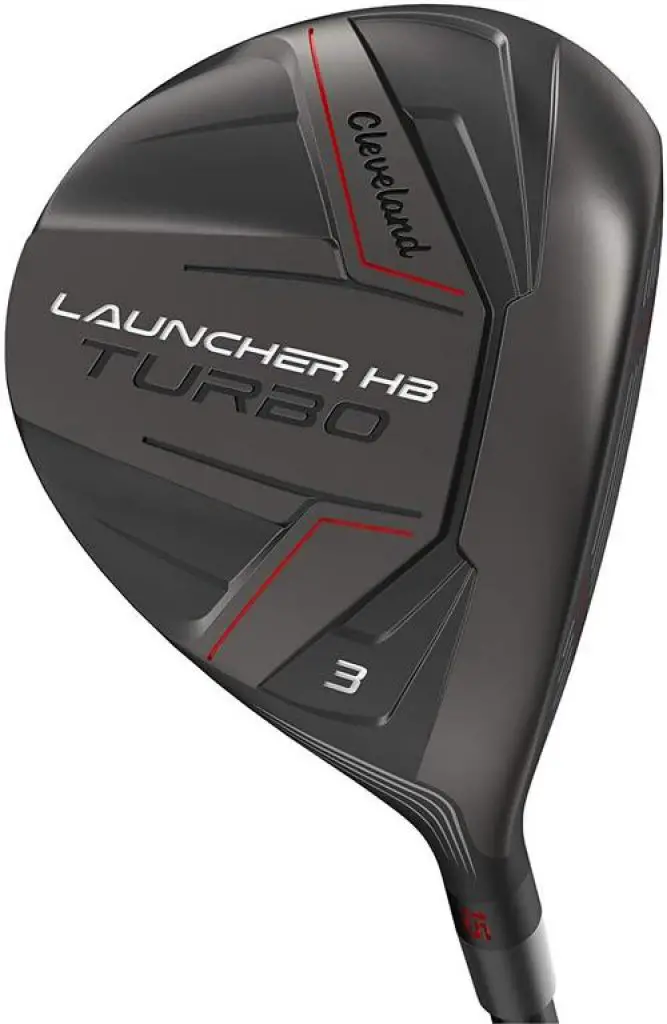 The Cleveland HB Launcher Turbo is one of the year's most attractive fairway woods. The matte black and misty grey textures make for a striking contrast.
The Cleveland HB Launcher Turbo fairway produces a low volume, medium pitch metallic snap. The sound is continuous over a big impact area and then transitions to a click.
The head may feel a bit heavy while hovering the club, but it will become balanced if you swing it with Miyazaki C. Kua 50 Shaft.
After having a practice session with this fairway wood, you'll find the hook to be a mid-high draw with good balance.
Overall, the Cleveland HB Launcher Turbo is basically designed to combat the right. Moreover, for the golfers who want to hit a draw, this club can be really useful.
The designers were also able to position weight deep and low in the head to ensure high launching trajectories and persistent ball speeds.
The name "Turbo" absolutely suits this one of the best robust fairway woods available in the market.
Conclusion
Selecting the best fairway wood for your style is indeed an arduous task. A minor detail can put you off.
You know, I get that! So that's why while researching, I only added woods that even expert golfers appreciate.
As far as my suggestion is concerned, I have always been a die-hard fan of Callaway clubs. So for me, Big Bertha B21 and Epic Series come at number one.
Again, this matter is subjective.
I can assure you that all included 3 woods are industry-leading products, and whatever you choose, it will provide its value.
Or, should I say: "It will be worth its salt."
Happy Golfing!