Check out our list for the best golf wedges available in the market in 2021. To make sure we give the most authentic suggestions, we have only included wedges that have been tested and verified by experts.
While we all understand how essential a quick short game is to the success of our round, we may not give our wedges enough thought.
Getting the best golf wedge for you cannot be overstated in its importance if you are serious about improving your performance from 100 yards and in, and most crucially around the greens.
However, there are a few crucial factors to consider. For instance, the bounce angle suiting your action and lofts you'll require, which may be determined by the number of wedges you want to carry.
You should also consider the finish you want for your wedge, as most models now come in satin, chrome, black, or other colors. So, It's not easy to choose a golf wedge. Each alternative appears to be more capable than the previous.
Your mind might start spinning a few minutes after you start looking for the best suitable wedge for yourself as there are plenty of factors to consider—tour zip grooves, bounce, and sole grind choices, etc.
Recognising this, we've compiled a list of the five best golf wedges available right now in 2022.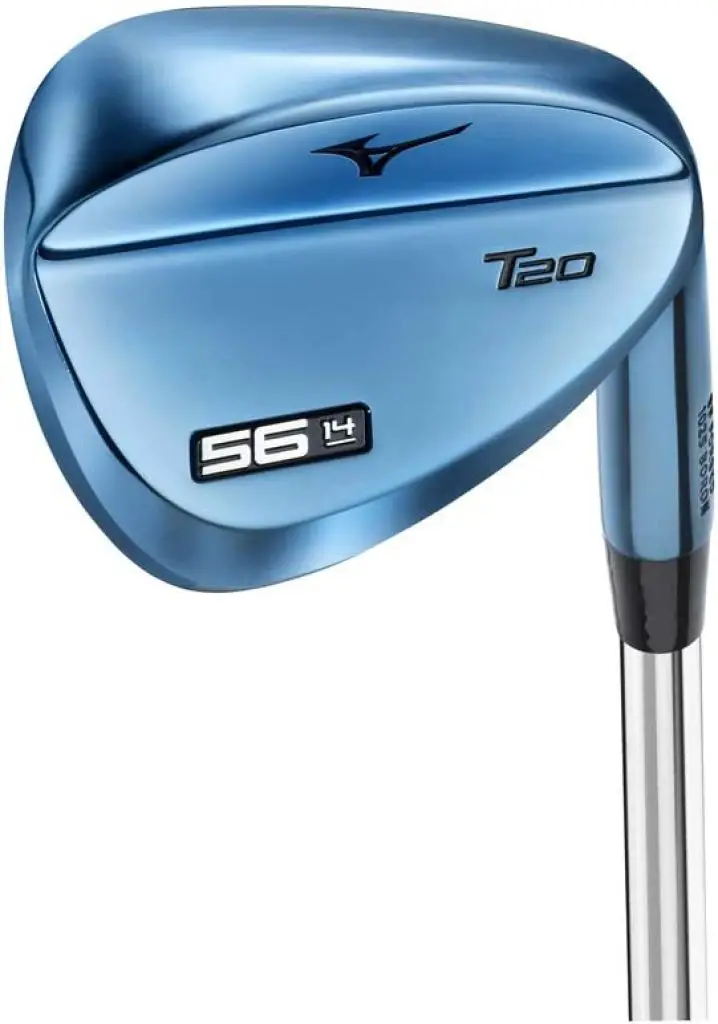 These wedges are as attractive as they come in the short game department.
Mizuno seems to have gone for a more subtle aesthetic with this release, and small details like omitting the paint fill from the running bird emblem give it an even more vintage vibe.
There are three alternative finishes to choose from: classic chrome, a striking blue ion, or a new raw coating. They look fantastic, as do practically all Mizuno clubs.
The topline of these wedges is unexpectedly thick near the ball, perhaps as part of a strategy to maintain weight higher in the head.
The teardrop design gives you a slightly higher toe and a higher center of gravity, which means you should get a bit more leniency when you catch the ball somewhat high on the face going out of the rough.
In the T20 range, there are three distinct grinds to choose from.
A Standard Bevel is best for lower lofted wedges, a modest M Grind is best for higher lofted wedges with high bounce options up to 16 degrees, and an assertive C Grind is best for higher lofted wedges.
These wedges feature everything you'd expect from Mizuno – they look great, function well, and will make your playing mates envious when you show up on the first tee with a spanking new pair.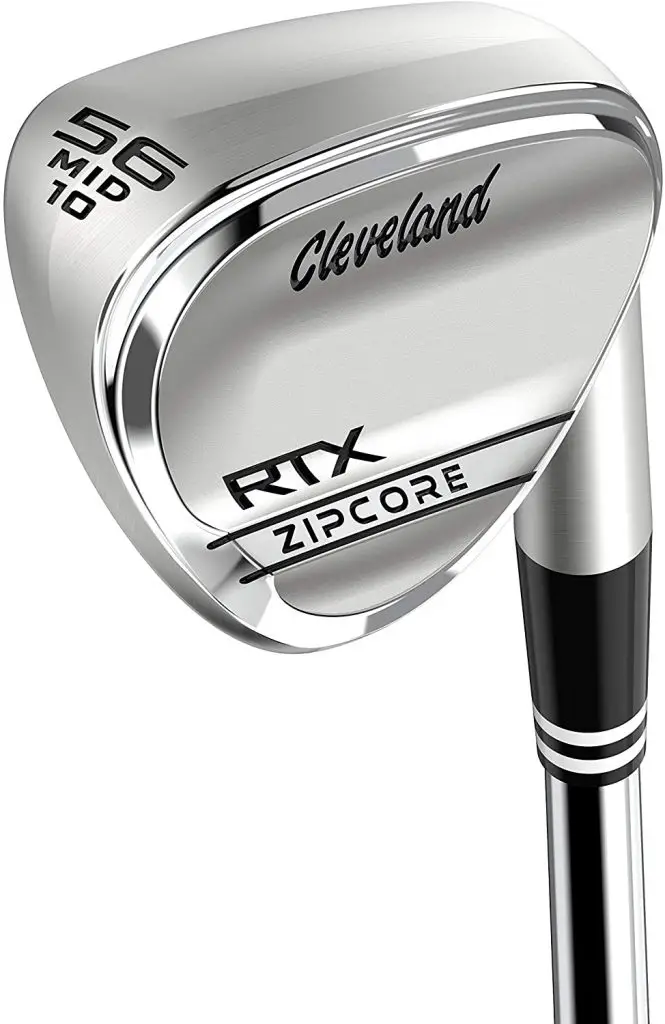 Cleveland is known for sticking to a straightforward, classic design, and the RTX ZipCore is no exception.
In all honesty, the design hasn't altered much since the RTX 4, other than the addition of 'ZipCore' beneath the RTX logo and the removal of the dots in the heel that show which grind is being utilized.
The topline is a little thicker, and the leading edge line is relatively straight with minimal offset, which can give you a little more confidence.
Also, it makes it a little easier to detect the low spot, especially when chipping. If you like to twist the face of shots in order to adjust the ball's trajectory, Cleveland's Low Sole grind could be of great help too.
ZipCore has the aesthetics of a professional bladed wedge, but forgiveness is more suited to higher handicappers. The low-density core enhances distance control, and Ultizip grooves give predictable levels of spins.
Overall, it accomplishes everything you'd want from a wedge: provide an excellent feel and feedback while preserving some forgiveness, provide a variety of grind options, and play well in a variety of conditions.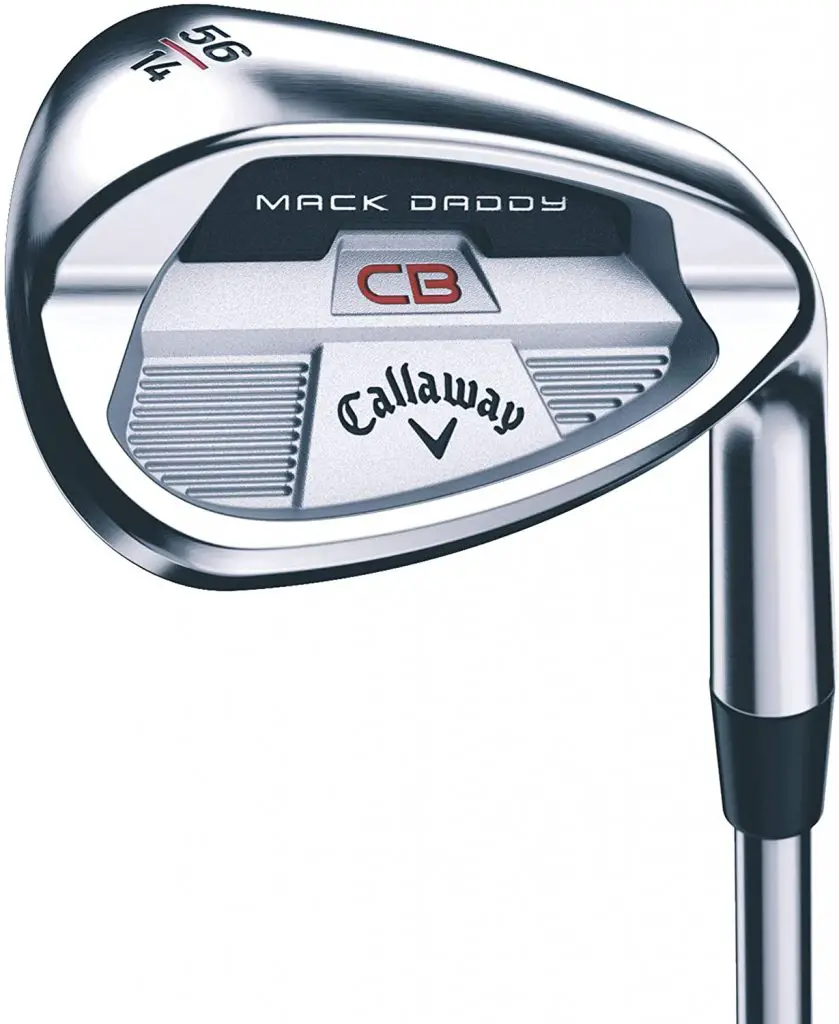 The Mack Daddy CB wedge has a deep cavity-back design, a broader head shape, and a sturdier topline that collectively instills confidence while staring down at the ball.
The lower lofts have a complete sole grind and mild bounce, which is designed to improve turf interaction on longer pitches and approaches to the green.
The leading edge has been reduced to provide a bit more adjustability, and a new W Grind in the mid-to-higher lofts includes more bounce, making it more forgiving in dense rough or playing out of bunkers.
Callaway designed these wedges to help golfers improve their scores.
The full-face grooves on the higher lofted wedges mean that you can be confident enough to put a bit of speed in without worrying too much about the strike.
Callaway has also introduced a longer Golf Pride grip for the club, which you may find useful on occasions when you need a little bit more control.
This is a basic, pleasant choice for golfers who struggle with the short game to help acquire a little more consistency around the greens and get rid of some of the dread when it comes to chipping and bunker shots.
It was designed with a specific golfer in mind, and to be honest, it shows in the results.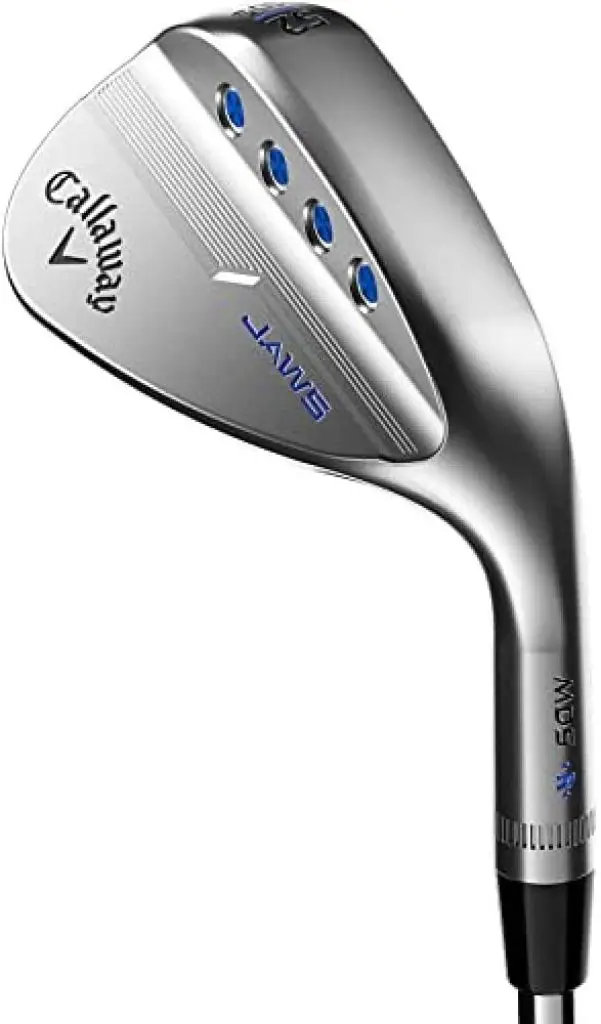 Callaway and Roger Cleveland have created a new wedge called the Mack Daddy 5 Jaws.
The wedges had a wall angle of 37 degrees against 5 degrees in the wedge last year. This sharpens the grooves' edges, allowing for maximum grip and spin from all types of lies.
According to Callaway, you will notice a difference from 80 yards and in because it promotes a 'one hop and stop' reaction.
The Callaway MD5 Wedges have a wonderful look down by the ball, with a traditional look and very little offset, which appeals to the eye.
The design and styling are basic and sleek, and the brushed Platinum Chrome finish looks wonderful, albeit it can produce a lot of glare when used in direct sunlight.
Even when the face and ball become wetter due to the dew, you'll get a consistent check on chip shots, helping to visualize better where you needed to land the ball in order to get it near.
The 8620 mild carbon steel is wonderful for a responsive feel, and even when not at full speed; there's enough spin to be had.
It's quite simple to master distance management, making it simple to avoid falling off the ball.
Overall, these are some of the most comfortable wedges, and you'll be blown away by how well-rounded the performance of this wedge is.
It offers a good spin and feels around the green, from the sand, on longer approaches, and even in the rough.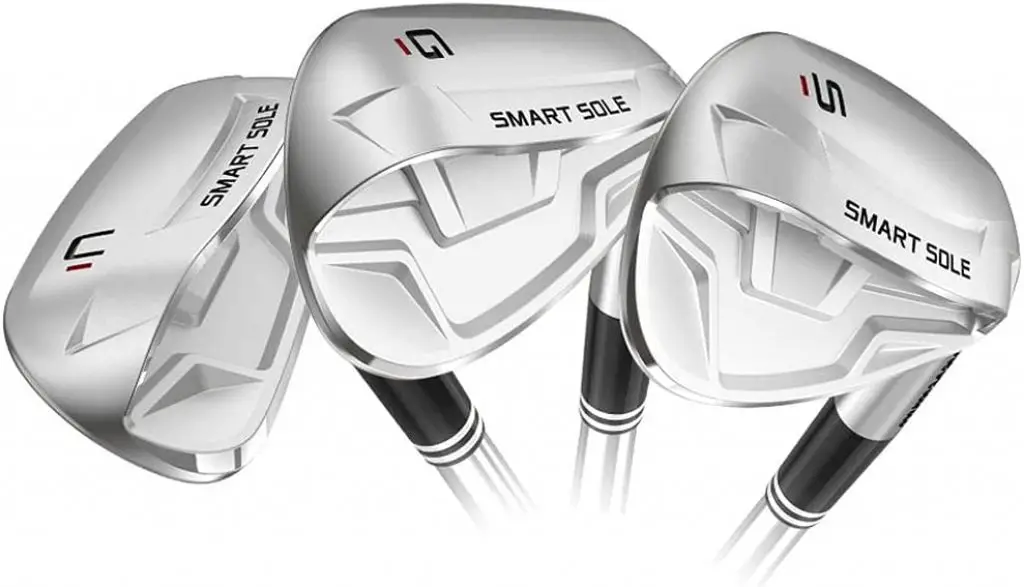 The Smart Sole 4 from Cleveland Golf is designed to make things as easy as possible for golfers who miss the green and end up in the bunker or the rough.
The massive wide sole design, which provides more forgiving and protects against fats and thins, is the most noticeable design characteristic.
New premium 'aggressive milling' grooves provide more spin while also removing moisture and dirt from the face, resulting in more consistent spin rates.
Golfers who are new to the game, have a high handicap, or lack confidence in their short game should feel satisfied.
The wedge's head is somewhat rounded, with a soft leading edge angle that nicely frames the ball.
Because of the larger head size and cavity, it's more difficult to get fast feedback when you contact the ball.
Overall, as claimed by Cleveland, if you struggle with the short game, this wedge is a friend of yours. And that's the bottom line.
Conclusion
Having the latest wedge that suits your style the best in your arsenal is indeed crucial.
If you haven't updated yours yet, you should know that you are missing out on some great technologies and inventions that can take your short game and game around the greens up a notch.
So, gear up, select one for yourself from our list of the best, industry-leading golf wedges in 2021 available in the market.
Happy Golfing!