Disclaimer: We may receive a commission if you make a purchase through links on our website.
We get compensation for qualifying orders as an Amazon Associate.
---
What is the best golf swing analyzers? Can you get a good device with a reasonable price? We'll be answering that question in this article.
A true golfer is driven to improve. Like a real sportsman, striving to become a better version of himself each and every day. We all want to hit lower scores and throw a better ball during our competitions.
---
---
The purpose of a Golf Swing Analyzer
However, one of the most important questions that haunt both professionals and amateurs alike – how can you make sure that you're improving continuously? Because just watching The Legend of Bagger Vance is not enough…
Most golfers would naturally know that it is a practice that is the key to success in your golfing ambitions, but how would you know if you're doing the right practice?
As technology gets incorporated into the game, there are gadgets and tools arriving on the markets every day to change how we play the game. One of these gadgets is the Golf Swing Analyzer.
Whether it's a professional golfer or an amateur player, everyone can rely upon digitally tracked data and information to help themselves improve in a way that was unimaginable before.
---
In a hurry? Check this ones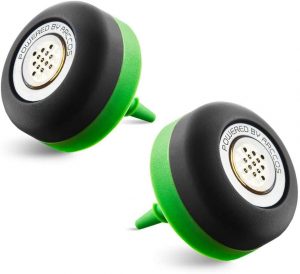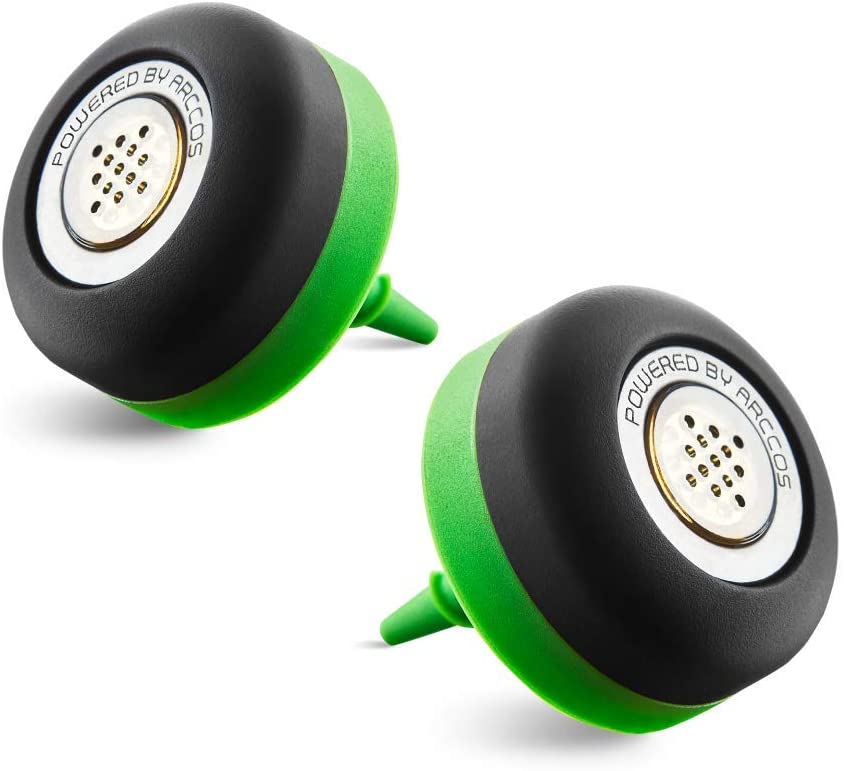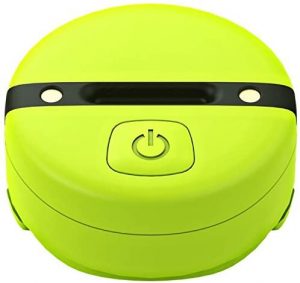 Arccos Caddie Smart Sensors
Zepp Golf 2 3D Swing Analyzer
---
What is a Golf Swing Analyzer?
Golf Swing Analyzers connect with your smartphone to provide you with instantaneous feedback about your swings, helping you learn more about how you're playing. At the same time, it is also possible to share this data with your experienced friends or coach to know if there are any strengths and weaknesses to your game.
In essence, having an accurate and reliable golf swing analyzer can be a serious boost to your game-play by letting you know if you're playing better or worse than before.
However, there is a wide range of options available depending on the budgets, the capabilities, the looks, and the mode of operation of the golf swing analyzer you're looking for.
Now, at this point, you are probably wondering that from tens of brands, which one should you choose for yourself?
And that is why, in this article, we are about to enlighten you about the 5 best golf swing analyzer that allows you to become a better golfer.
Golf Swing Analyzers – Our Best Picks
Arccos Caddie Smart Sensors

Arccos Caddie Smart Sensors have become one of the market's favorite golf swing analyzers.
It offers a fully automatic performance tracking system that features state-of-the-heart 14 sensors that can combine with an entire 14-club set that you're carrying around in your golf bag.
It comes with a dedicated and intricate application that has also won awards for its convenience and interface that can be installed on your mobile device to provide a stream of reliable data.
The application also provides a Caddie Advice service that can use the potential of artificial intelligence to provide the user with an excellent and optimized strategy.
The system on the Accros Caddie Smart Sensors can automatically track and capture your shots on the range while providing instantaneous data about how far you swing.
Despite the steep price tag, it is a purchase that's worth it, especially if you are serious about improving your gameplay by a huge margin.
Zepp Golf 2 3D Swing Analyzer

Zepp Golf 2 3D Swing is renowned as one of the world's most accurate and powerful golf swing analyzers, all packed up in an innovative and better design.
It measures a list of the most important aspects of your swings including your club speed, club plane, back-swing length, and much more instantaneously before displaying it on your phone.
Much like its competition, Zepp Golf 2 3D Swing offers a smart coach assistant that creates and offers personalized training programs by using the data from your swings.
By using its application, you can also set yourself to record yourself, allowing you to review in 360 degrees from any angle using a smart 3D modeling technique as well.
It records your swings in full HD and compares them with the swings of the pros, allowing you to truly tap into your skills by bringing your game at part with the experts.
So, if you're looking for a swing analyzer that offers 3D analysis and instantaneous evaluations, the Zepp Golf 2 3D Swing is your get to go.
Hackmotion

A good swing must come from the wrist, and having the perfect angle for the wrist could mean the difference between a good shot and an opportunity missed.
Hackmotion offers audio biofeedback that is combined with accurate and reliable data after each shot, making the entire process of swing detection completely automatic.
The device, with its advanced and high-tech sensors, can capture 10 frames per second in a compact and lightweight design that can withstand multiple play sessions of golf.
As it is built dedicatedly for recording wrist motion, it unveils each and every possible data about the flexion to the extension to the user and helps them monitor everything.
At the same time, it allows your data to be compared with the wrist motions of tour players, allowing you to learn by comparing yourself to the best golfers out there.
So, yes, this is an expensive extra tool. But you can play to Mario Golf Super Rush, there are some swing analysis inside. Not sure this will help you become a stronger golf player in the real life though 🙂
SkyCaddie SkyPro

SkyCaddie is a brand known to all golfers due to its overarching list of products that compete and dominate almost all markets available in the golf industry.
SkyPro Golf Swing Analyzer latches onto the shaft just below the grip, allowing it to adjust to any and all types of golf clubs whether they are custom-made or the classics.
With its ultra-fast and dedicated performance, it allows golfers to explore their swing from 6 different degrees at a sweltering 60FPS to ensure maximum swing exploration.
The display on the SkyPro is highly interactive and allows seamless viewing and comparison between your swings. The model is also extremely lightweight.
One of the most popular features of the SkyPro is its adaptive identification of the weakness of the users and suggesting improvement with practice drills.
Blast Motion

Blast Motion provides a complete and intricate stroke and swing solution for all levels of golfers, providing insight into each element of the game.
Due to its advanced software and sensors, Blast Motion can instantaneously provide valuable metrics and data relating to your game-play, helping you improve your game like never before.
With a simple interface and mode of operation, the Blast Motion can be attached to the end of any club and ensure your journey to a game-changing and data-driven experience.
Blast Motion can also automatically record and clip videos of each swing in slow motion. At the same time, it would analyze your swing with the metrics on display that can be used within the in-app training center.
The user interface has been designed to keep golfers in mind and hence can be used to quickly toggle and swap between various menus and enjoy tips and drills from expert coaches and players.
Best Golf Swing Analyzers – Final Verdict
While it might seem easier to think that you should just choose what the experts use but one must always choose something that he can use to ensure the maximum benefit without losing on its potential.
As you have seen, not all golf swing analyzers are created with similar qualities. Some of them operate on an entirely different model than the rest, making each of them unique and distinct.
With the Accros Caddie Smart Sensors, one can rest assured that he's buying the best equipment tested rigorously by experts and golfers alike, landing it numerous awards and titles.
If you're looking for the marvel of modern technology with 3D analysis of your swing and compare it with tour players, you should look no further than Zepp Golf 2 3D Swing for its innovative approach.
If you feel that you need to have the right attention to your wrist and want to perfect your flexion, the Hackmotion is one of the market's finest in terms of recording wrist motion.
---
SkyCaddie has also brought its tools to the golf analyzer industry as well. The SkyCaddie SkyPro not only provides adaptive identification of the user's weaknesses but also suggests appropriate drills and training.
For the golfer who is looking for who wants to tap into an overarching experience with an overall focus on your swing, the Blast Motion Golf Swing Analyzer is one of the most remarkable tools.
However, after due consideration, there needs to be a champion among the best as well, a golf swing analyzer that can be considered as one of the most promising and reliable options out there.
And in our eyes, the Blast Motion Golf Swing Analyzer, for its all-rounded support and features that come with in-app training support is one of the best options for anyone looking to get a golf swing analyzer.